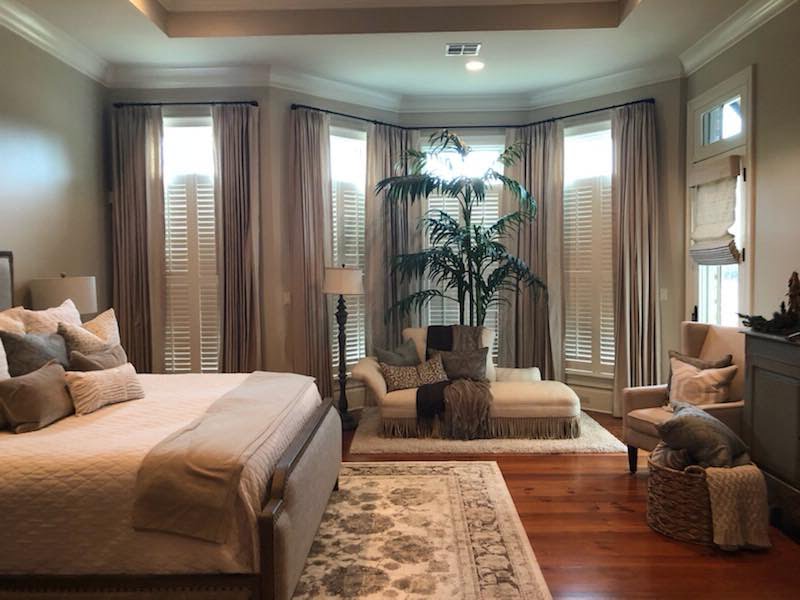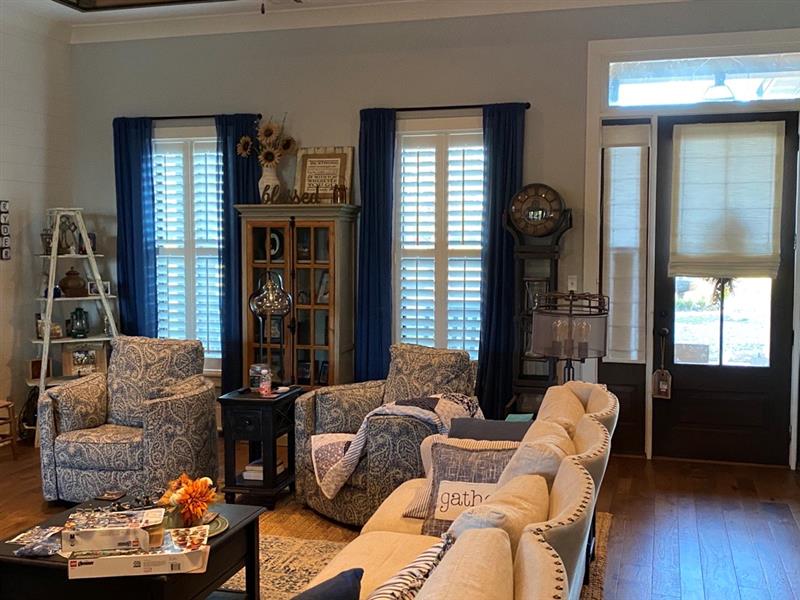 With our Soft Window Treatments from Acadian Custom Shutters, shading is no longer an afterthought. A blend of innovative technology and exquisite aesthetic, our shading solutions offer design flexibility, certified sustainability and a wide array of fabric choices for both residential and commercial applications. Design brilliant spaces that foster productivity, reduce energy costs and meet building sustainability standards. We offer manual and motorized window shades that provide a clean, sophisticated design. 
The pictures displayed to the left are excellent illustrations of using multiple products to enhance the style and elegance of the room! This technique is called layering. Both spaces have a combination of Plantation Shutters, Drapery, and Shades. Live in comfort and style!
In the event you or your designer already have your material, we will utilize your fabric. 
Let us bring the showroom to you! Our job is to make the buying process easy and enjoyable. We can bring the choice and variety of the showroom floor to the comfort of your own home.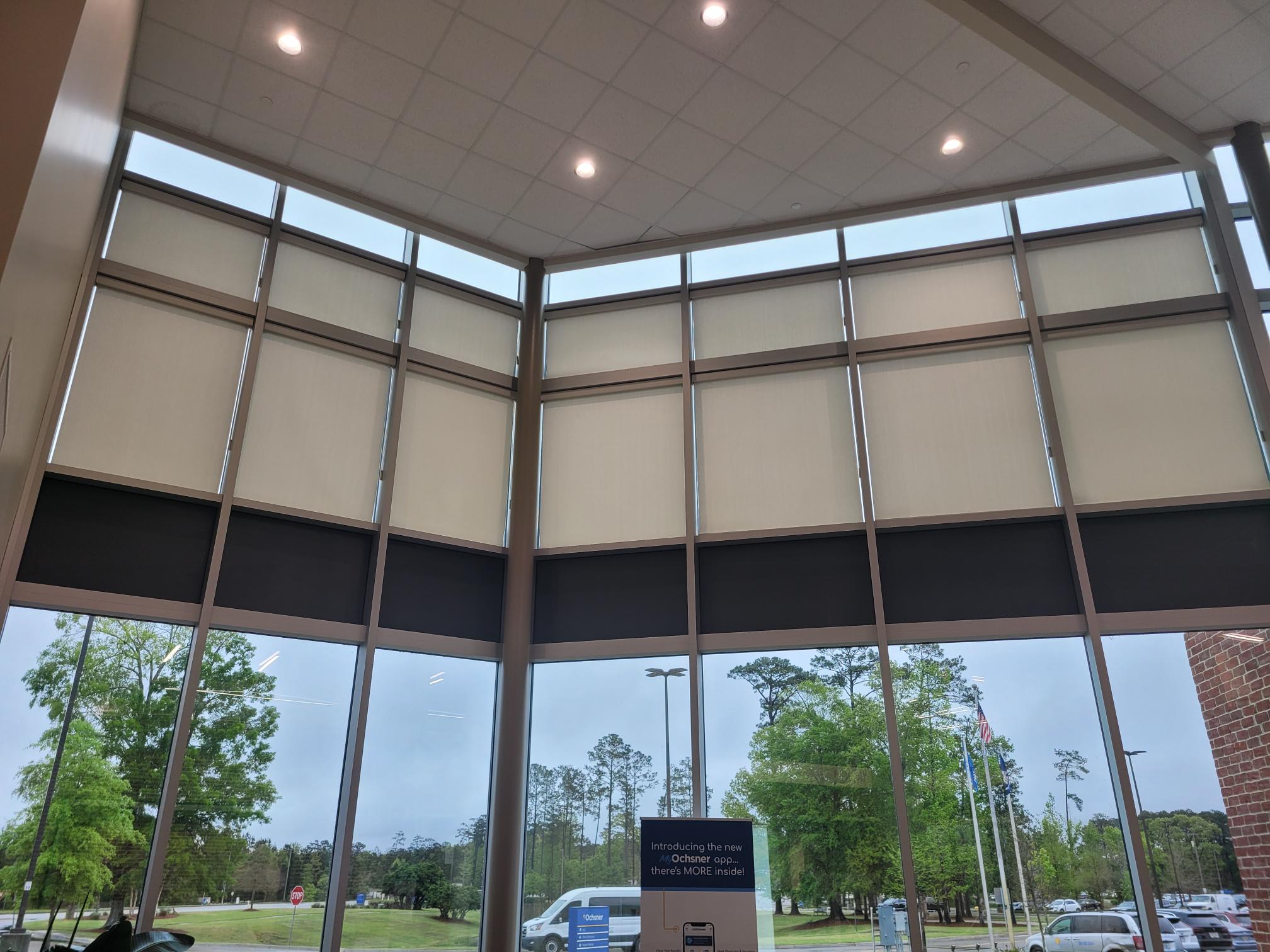 Shading systems protect furniture, equipment, rugs, and even wood surfaces, from the sun's damaging UV rays. Stay cool in the summer and by using shading systems to deflect solar heat. Motorized with Smart Home Integration!
Cool your home down with our blackout shades. Completely block out all light for privacy and ambiance! With a variety of styles and materials, customizations are our specialty!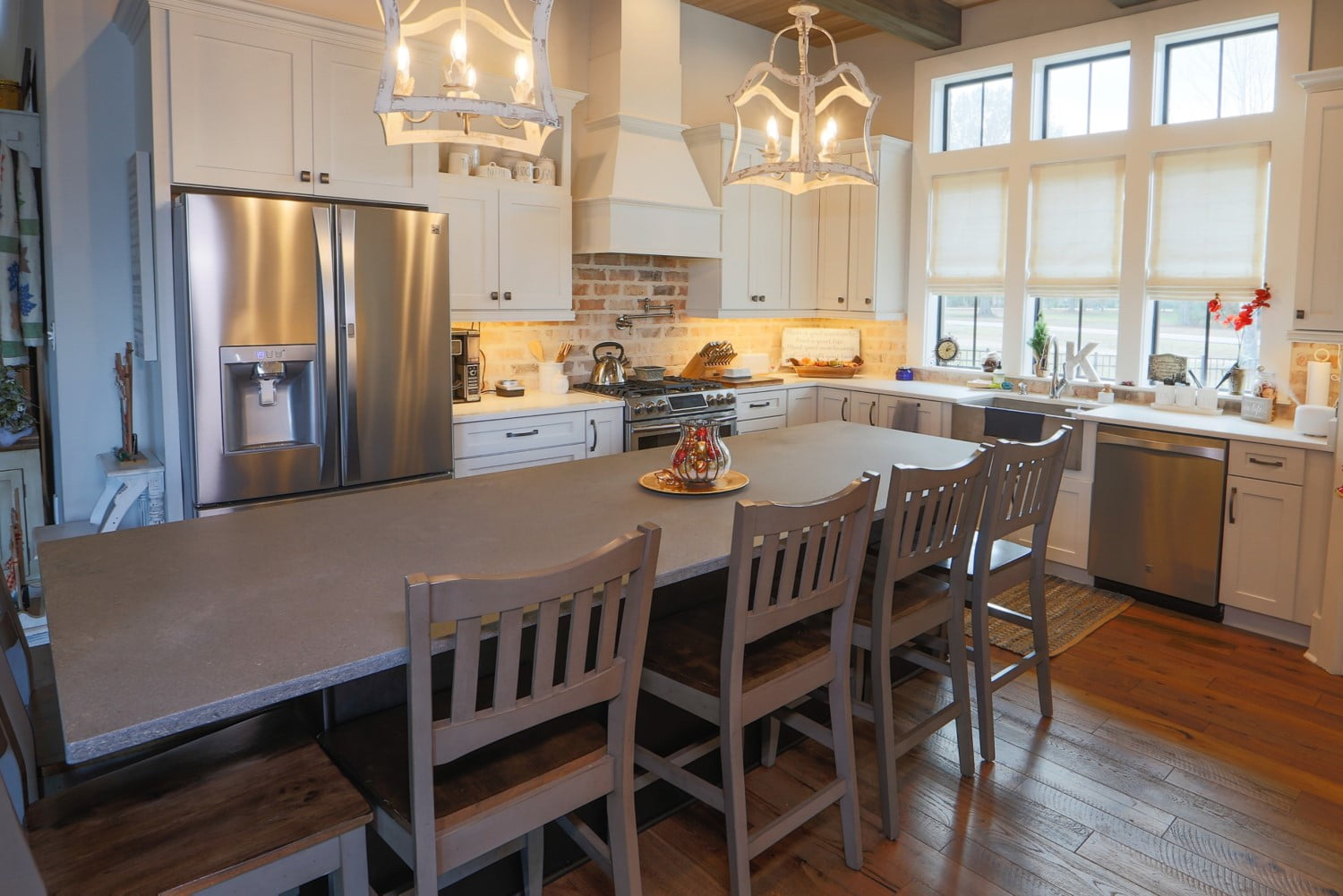 Shades
Utilize your shading system to save additional energy beyond routine use of shades. "Winter warm" opens the shades, taking advantage of sunlight warming your home. "Summer cool" does the opposite by lowering shades and blocking heat, thereby reducing your cooling costs. These shades can be configured for remote, wall switch, phone app, or with smart home integration.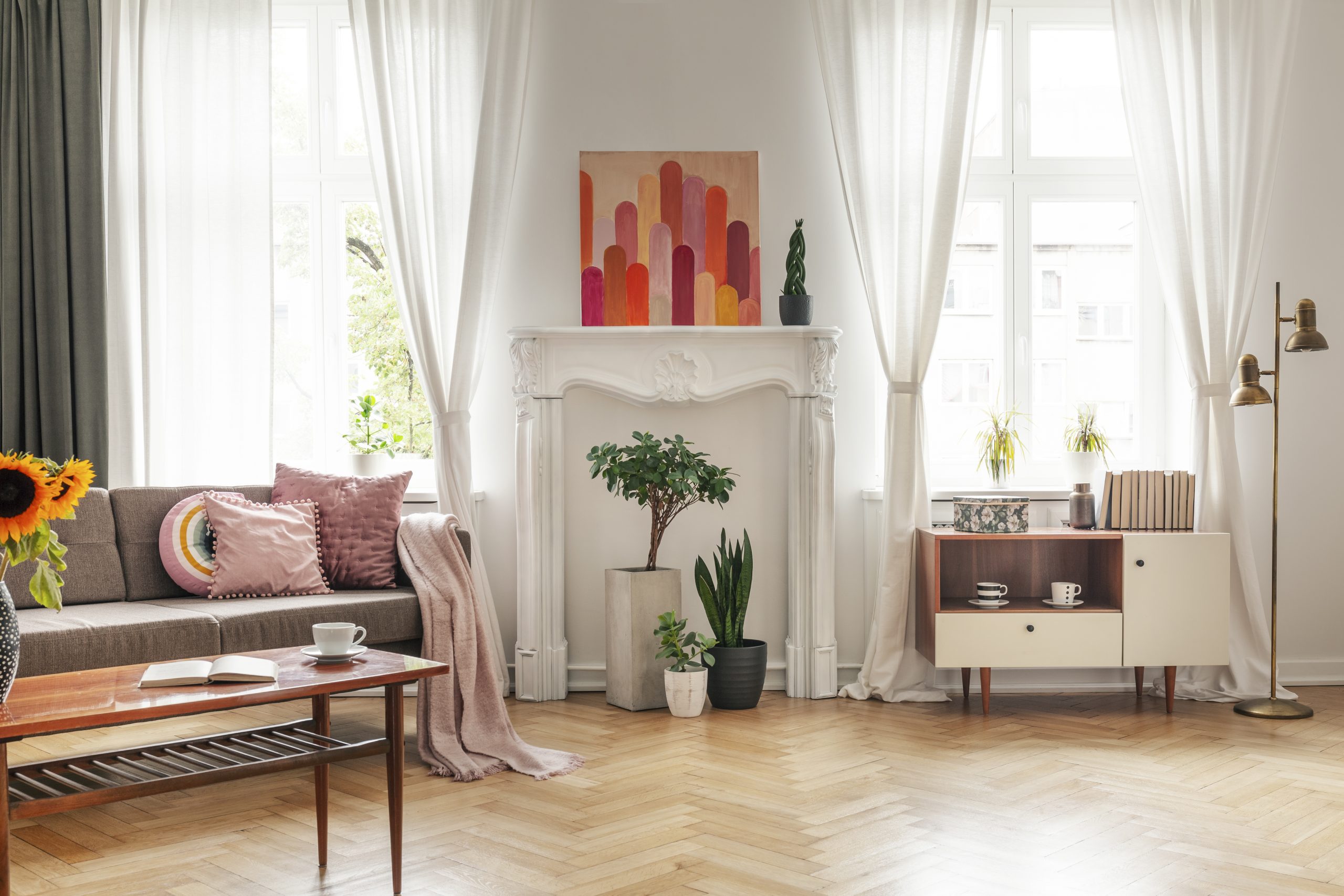 Drapery
Warm. Simple. Classic. Drapes - also known as curtains - add classic beauty, dimension and movement to a room along with functionality around privacy and light control. Bold and modern, our drapery is a customer favorite with natural, beautifully-shaped folds that stack neatly when the draperies are opened. More traditional Pleated Drapes have a stiffened header that allows for crisper folds. Casual Drapes have a soft, relaxed header - great for everything from living room curtains to kitchen curtains. Finally, drapery hardware is like jewelry for your window and can fit your most unique installation needs.
shading
Color. Style. Pattern. Fabric. Flourish. No matter what kind of shades or draperies you're seeking, selection is what matters most — and we have it. We carry Fabric Romans, Woven Woods, Roller Shades, Cellular Shades and Pleated Shades. All our shades come in a variety of colors, options and features. Exterior Roller (Solar) Shades are also available.
Top Down Bottom Up
Cellular
Roller
Woven Wood
Motorized
Top Down Bottom Up
There's nothing like the softness and richness of a well-draped window. Your neighbors will try and keep up with you with such beautiful styles and fabrics in your home. Rich colors and classic designs along with innovative placements can create unmatched beauty, reliability, privacy and protection. All our drapery fabrics deliver quality and confidence.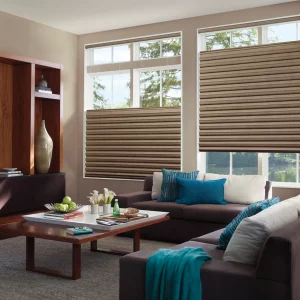 Cellular
Roller
Woven Wood
Motorized
TURN YOUR DREAMS INTO REALITY
Why Our Shading Solutions
Warm. Simple. Classic. Our impeccably crafted shading solutions are synonymous with home. Create a look that is all yours, with styles to fit every décor and any opening – no matter how wide or tall. Pair with our custom hardware for a look all your own. Handcrafted in USA.
Imagine the Possibilities
Acadian Custom Shutters is your source for interior shutters crafted in a variety of high-quality materials designed to meet your needs. Whether you seek popular vinyl or authentic wood shutters, we have an ideal shutter for your interior space. We offer standard sizes as well as custom sizes for an ideal appearance.
Checkout Our soft window treatments