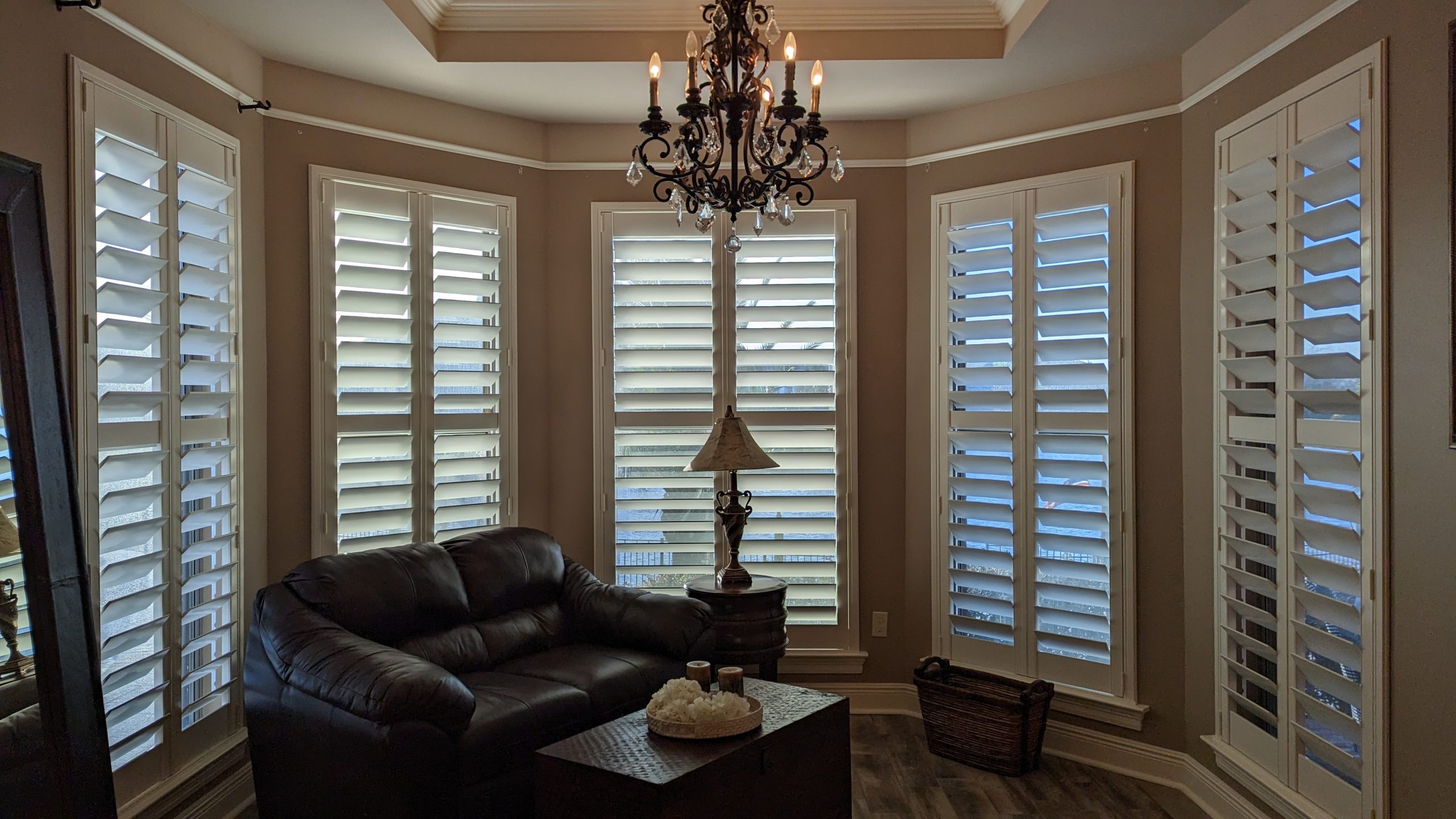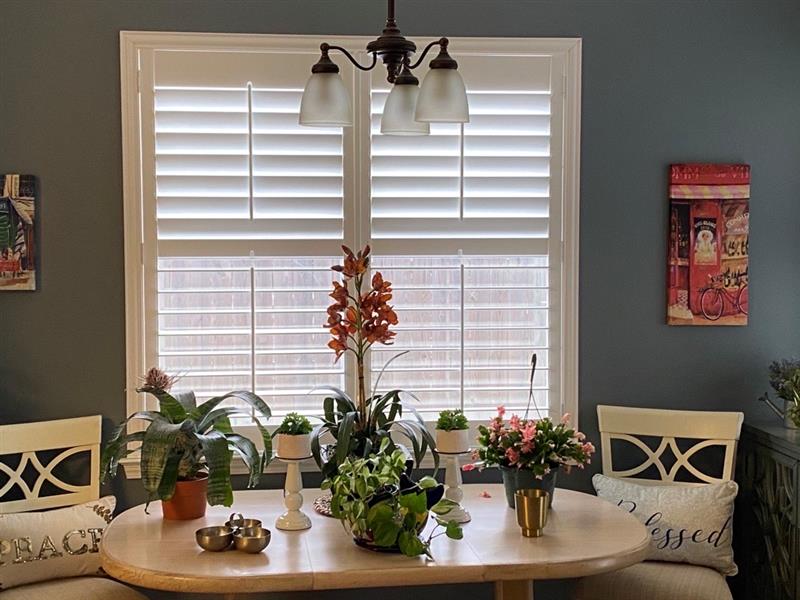 Make an impression with Plantation shutters. Bring your style to life with the architectural beauty of window treatments. You can choose from the timeless, traditional style or modern, sleek designs. 
Our Poly Plantation Shutters are American made, antimicrobial, and non-porous making them perfect for bathrooms, kitchens, and laundry rooms.  
Our Wood Plantation Shutters likewise are made in the United States and are held to the highest quality standards. Our Wood Plantations Shutters allow you to pick any color paint as well as many options for staining.  
With the quality you expect, either option, comes with a limited lifetime transferable warranty.
Let us bring the showroom to you! Our job is to make the buying process easy and enjoyable. We can bring the choice and variety of the showroom floor to the comfort of your own home.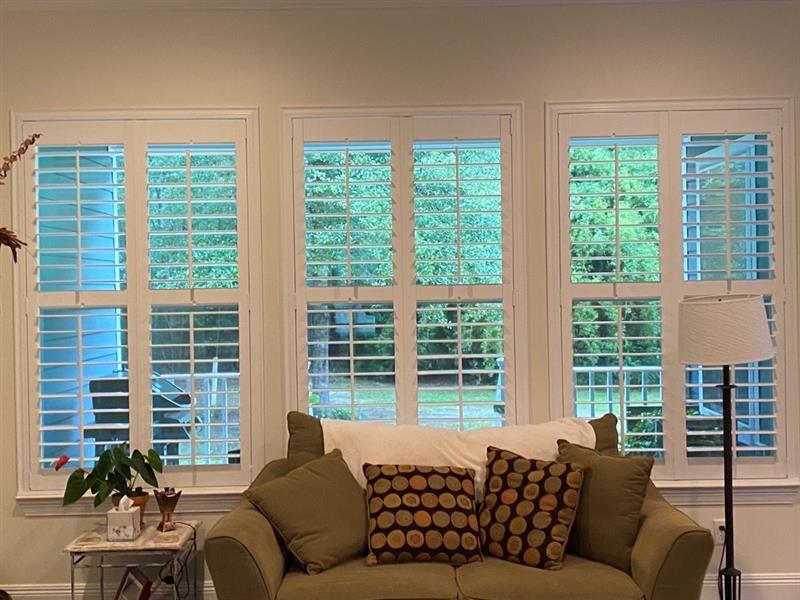 The time tested Poly Shutter offers all the features of the wood shutter including, multiple size louvers, arch top panels and 11 different frames styles. Plus being "American Made," it offers fast production on standard shutters and of course, American Quality. This shutter is waterproof, which is good for high moisture areas, flame retardant for commercial applications and comes with a limited lifetime warranty. Produced to the highest quality standards, extremely affordable, and fast production times makes our Poly Shutters so attractive.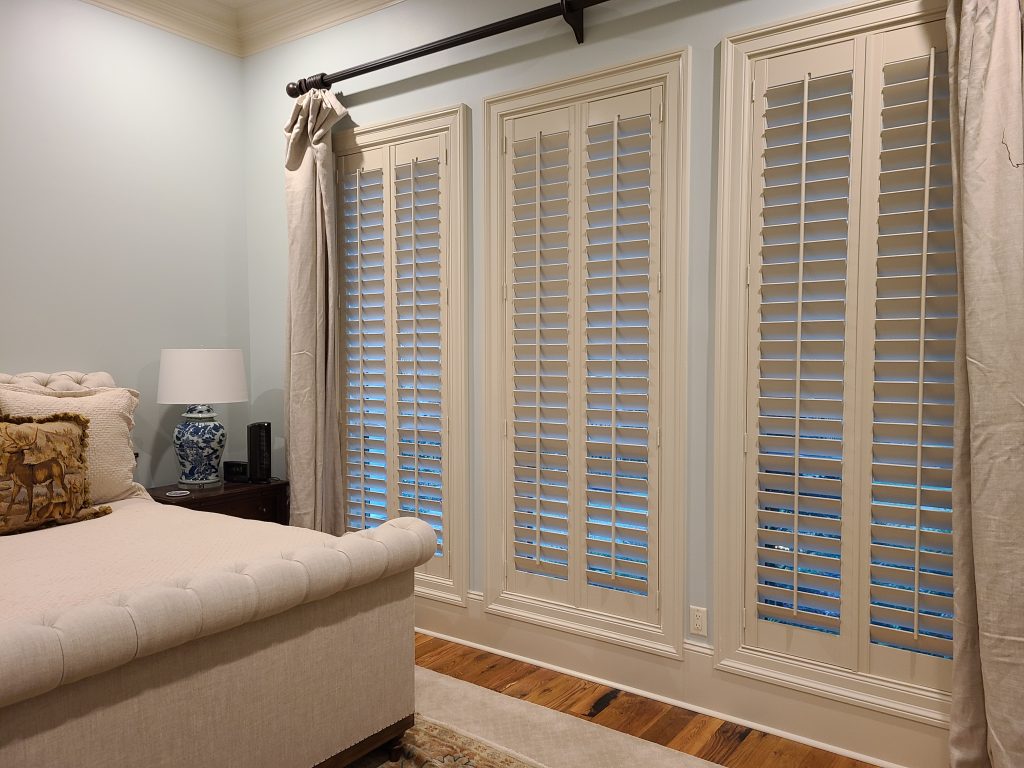 Our Wood Plantation Shutters are "American Made." Available in 2 1/2", 3 1/2", and 4 1/2" louvers, with the widest selection of frames options. The color choices are virtually unlimited in painted and stained options, with a limited transferable lifetime warranty.
TURN YOUR DREAMS INTO REALITY
Why Our Interior Shutters
Our custom interior shutters are where it all began. Discover the shutter materials that we use to build our handcrafted shutters. Each has its own unique benefits and customization capabilities.
Imagine the Possibilities
Acadian Custom Shutters is your source for interior shutters crafted in a variety of high-quality materials designed to meet your needs. Whether you seek popular Poly or authentic wood shutters, we have an ideal shutter for your interior space. We offer a vast array of options to make your home uniquely yours
Checkout Our Interior shutters